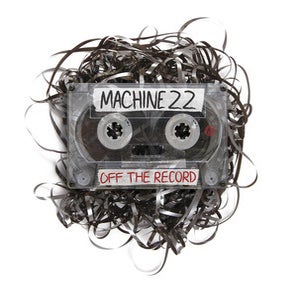 $

5.00 - On Sale
While not yet in the realm of classic
American genius, Minneapolis based
Machine 22 have stayed true to the
musical poltergeist long established
by Creedence, the Replacements,
and Alex Chilton in the writing and
recording of this debut album titled
"Off the Record". Channeling Fogerty
and Westerberg, songwriter Swagger
has a like mindset to keep songs
short and fulfilling, bearing on
repetitive listening because he
knows how to tell a story within a
three-minute musical boundary.
As with Chilton, Swagger has
an infectious way with making
the lyrics match the intensity
of each particular song's drift.
1.Call You Out
2.Citizen Zero
3.Nowhere Else to Go
4.Bittersweet Angel
5.A Million Things
7.Better Way
8.All We Are
9.He Said She Said